Private home care costs UK – the true cost of compassion
Being able to spend your final years at home, with enough support to enable you to take pleasure in that time, is the aim of many. Our homes are embedded with the memories of all the joy and laughter that have taken place between those walls. Especially after the loss of a husband or wife, we can gain solace in being able to remain in the same environment and keep those memories alive. Often the difference between the elderly being able to stay in their own homes and having to move into some form of sheltered accommodation is simply having some extra support. When you come to Ashwell Home Care Services we will help you to understand the options available and give you clear and considered advice. With our knowledge and understanding, we are on hand to support you through this process. From your initial enquiry through to meeting your care companion for the very first time.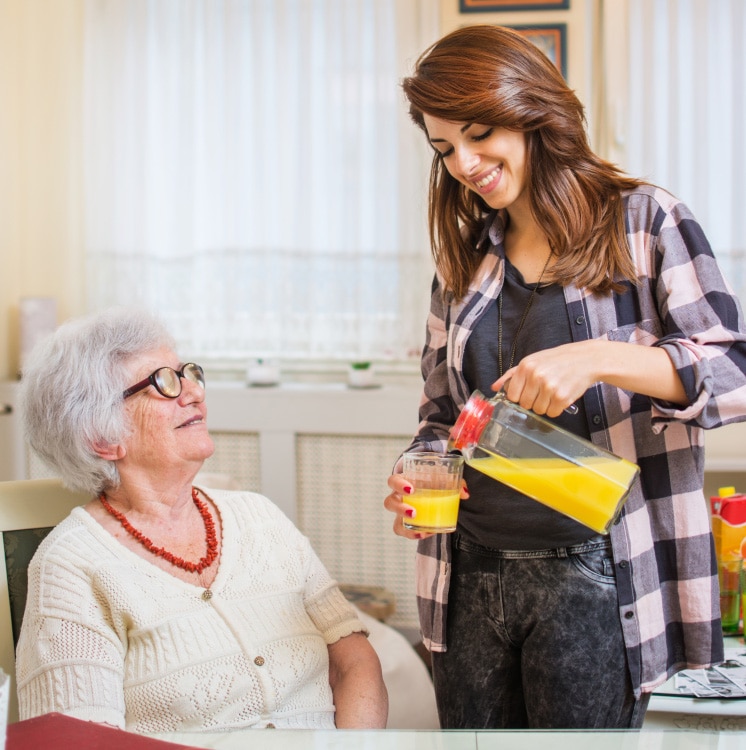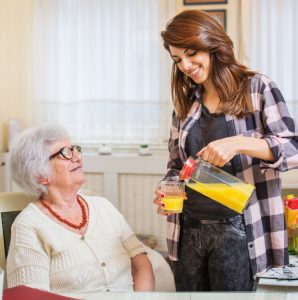 Care at home from our care companions
Bringing in outside care and support can be a difficult step for many families. It is easy to feel that we should be able to help our loved ones ourselves without needing extra help with care at home. However, different types of care can be needed, and often families are too stretched in their own lives to manage to provide enough additional assistance where it is needed. Using care companions can help reduce stress across the whole family, allowing the time that you spend together to become a pleasure, not simply another chore.
How much does 24-hour care in the home cost?
Private care costs are much-touted in the mainstream media, with gut-wrenching stories of people being forced to sell their homes to pay for care. The reality is, as ever, more complicated and less emotive than the media portrays. There are different types of care and they all come with different costs. We always do thorough care needs assessments to create care plans which will show exactly what care is required. This means you will only pay for the care that you need. At Ashwell Home Care Services we offer tailor-made packages to suit you and your loved ones.
Private care costs – General care and support
This includes services such as taking someone shopping or helping them to cook a meal. Such care can be essential to help people maintain their independence for as long as possible. Walking to the shops with someone can be incredibly beneficial to both their mental and physical health. Often, using care companions for activities such as these helps the elderly to get more used to the idea of accepting help. This can be a useful stepping stone towards using care companions for personal care. This service can be extremely valuable if you live away from your elderly loved ones as it can reduce your worry about their day-to-day activity.
Personal care includes help with getting up in the morning, washing, and dressing. The quantity of support needed varies according to the individual. A care needs assessment will work out how much care is needed. With Ashwell Home Care Services we make sure that we always allow time for our care companions so that they are not rushing. It is a sadly commonplace story of carers having to rush through their tasks to meet time-sensitive deadlines, set in place by management teams. We do not operate like that. We understand the value of the time to chat over a cup of tea, and all our schedules are designed with that in mind.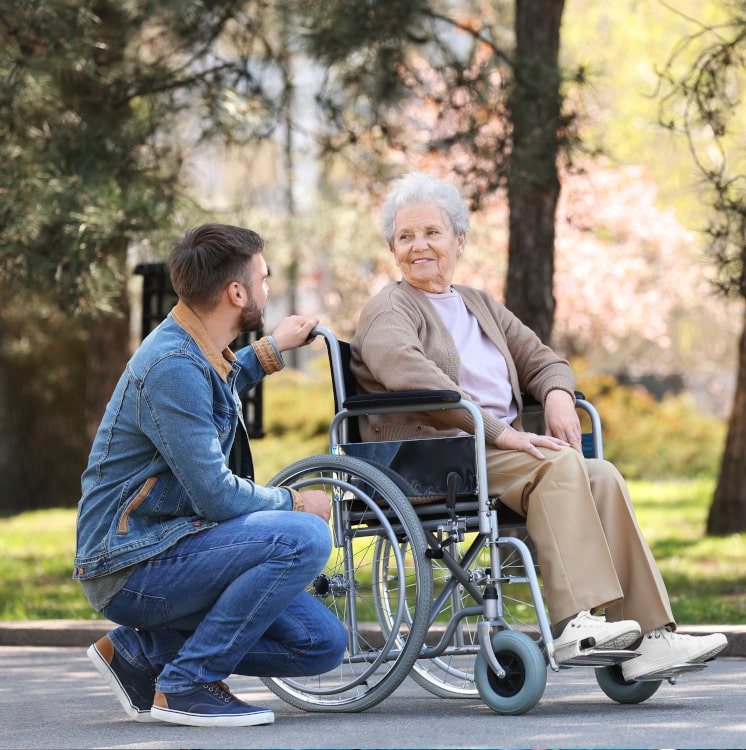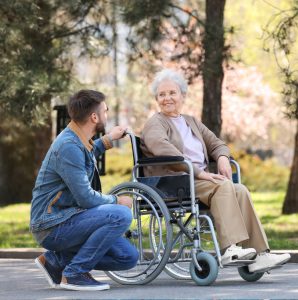 Private care costs – Night care
Often night time causes problems for families while supporting their loved ones. Maybe you have the time to pop over during the day, but at night times you are looking after your young children and it is simply not possible to check on your loved ones as well. Our care companions can provide waking or sleeping nights depending upon the level of support needed.  We will always talk to you about what care you need, we never impose our schedules onto you.
We have the compassion and experience to provide end-of-life care when it is needed. To be able to spend your final days in your own home, surrounded by your loved ones, is many people's wish. We can help you through this time. Allowing you the time to simply sit with your loved one.
Private home care costs and other care options
There are a range of different options for care. At Ashwell Home Care Services we can help you to make sure that you are choosing the right one. Care at home is one of those options, which allows you to stay in your own home. Sheltered accommodation provides a halfway house, often used as a stepping stone to care home living. Care homes provide ongoing 24-hour care and company. All choices should be our personal choice. Each option has associated issues with it. We understand the intricacies of care, and the variety of choices now available. In every conversation we have, we are always trying to understand you and your family, so that we can help you to make the best decision.
Care home fees versus home care costs
All care has a cost. As with everything, the cheapest is not necessarily the best. Our private home care costs allow our care companions time to spend with you or your loved ones. This can negate the need for them to move into a care home. While private home care does have a cost, it can be an economical solution, when compared to the cost of a care home. With Ashwell Home Care Services because we do an in-depth needs assessment before we plan your care package, we can evaluate the correct level of care needed. As all our care packages are tailor-made you are never paying for care that you do not require. Care home fees often cover an array of services and needs, which may be more than your requirements. With home care, you can simply pay for what you need, and with our flexible approach, we can adapt your package to your changing needs.
Home care versus family care
In some instances, family members may take on some of the responsibility for care. This can be an option but does come with its own set of problems. If family members are trying to care for their elderly relatives around their jobs and children, it can cause added stress for them. It may also have a detrimental effect on relationships as the time together may have to be spent on personal care or running errands, rather than quality time together. It can cause inter-family issues where one individual can feel pressured and overly responsible. In many of these cases bringing in outside assistance can be a blessing. It is also worth remembering that our care companions are trained and skilled. Giving care can be a difficult job, requiring high levels of compassion, empathy, and tactfulness. Not everyone is suited to the role, which is why we interview around 10 applicants for every single care companion that we take on.
Pros and cons of care at home
All decisions have pros and cons. We understand that making a decision about care at home can be incredibly difficult. This is why we will always place the needs of the individual at the forefront of all the advice that we give. If we don't feel that home care is the best option for you or your family we will always tell you. We aim to guide you and your family through the myriad of options and create a care package that will benefit you, in whatever form that may take.
What sets us apart?
We structure our care companions' days so that they have the most valuable resource of all – time. Time to sit, time to chat, time to spend doing a task properly and thoroughly. Time to laugh, time to enjoy together. Too many care companies focus on how quickly their staff can get through the jobs, allocating dwindling time slots to carry out delicate tasks. We are different. We allocate time with understanding, we make sure that our care companions have the time to do their jobs properly, to do them with kindness and compassion. We make sure that they have the time to care. Remember price isn't the same as value, we may not be the cheapest, but we strive to be the best. Care delivered with compassion isn't cheap, it is priceless.